Experiencing the Multifaceted Flagging Tape to Keep Your Job Site Safe
Regardless of industries, flagging tapes are used as the ideal method of endangerment marking solution. This centerpiece is quite popular in multiple industries due
Updates on Types of PP Woven Bags its Qualities Usage Advantages
In various industries, PP woven bags are mostly used to pack the material. Agriculture Industry, Food Industry, Cement Industry, Chemical Industries etc used these
Wires are Lying on Floors, Use Warning Tape Tile
We have often found some wires lying on the floor, sometimes behind the couches or bed, side by walls and near the doors. But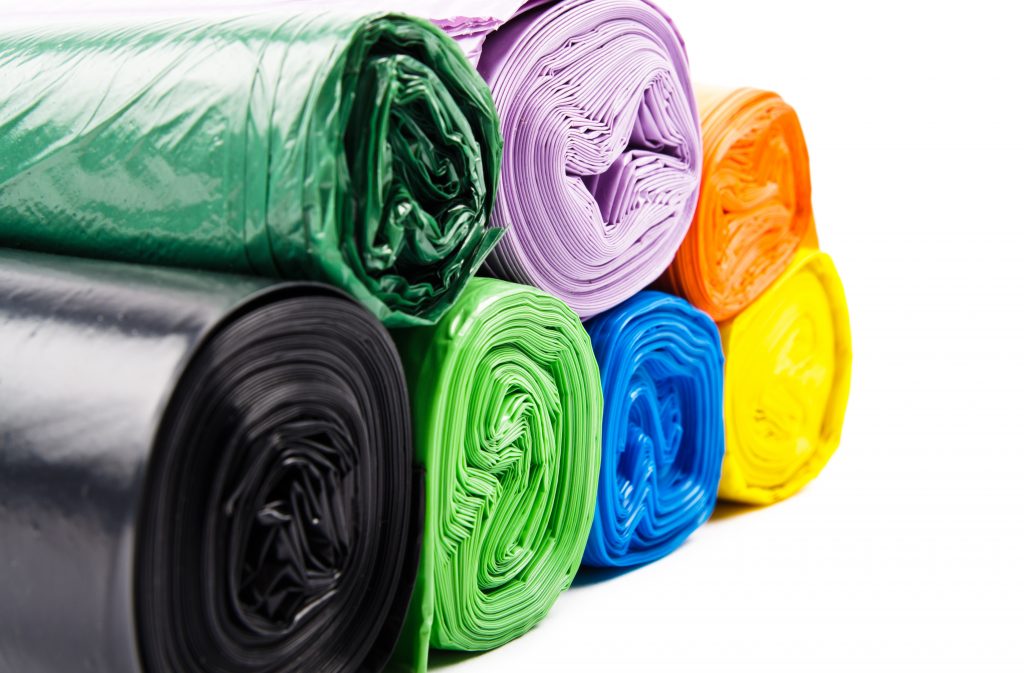 One of the most common things among every household is garbage bags.  Waste is generated almost daily in every household and it's significant to
The term FIBC bags refers to Flexible intermediate Bulk Containers and the other names of this bag include Jumbo Bags. To transport as well
When you intend to transport goods in a bulk container through the ship from one place to another, the packaging is one of the
The horticulture industry is growing rapidly. With the increase in population and health awareness, more and more people are looking for healthy vegetation. Moreover,
If you want to stop leakage from the base of your pond, makeshift swimming pool, then using a pond liner is the best and
Rock shield Mesh is considered to be a thick polyethylene mesh that is made for protecting the pipeline coatings originating from rocky backfills. It
" We are a regular buyer of Leno Mesh Bag from Singhal Industries. We are very much satisfied with the quality they maintain. Highly Recommended."
Faisal, Sarjah
(UAE)
Quality is my first priority but price matters too for me. Here at Singhal Industries along with quality products, price is also very affordable. From my bottom of my Heart, Thanks to Singhal Team
Robert, Houston
( USA)
I would say Singhal Industries is one of the best manufactures of PP Woven bags in India. They have understood my requirement & designed the product as per my requirement. Excellent service, quality product, very good response from the Marketing team. Hats off to the whole team of Singhal Industries
Niel, Liverpool
(UK)
I received the PP sheets in perfect sizes & colors as per my requirement. Bulk delivery they have done in a very short period of time. I really appreciate the prompt delivery by Singhal Industries. Thanks once again!
Richa, Delhi
( India)
We are one of the leading Underground Piping Contractors in Africa & we need in bulk quantity detectable underground warning tapes & Singhal Industries fulfilled my needs very easily. They are providing one of the best quality underground warning tapes. They provide us custom tapes of various sizes, designs, colors & language. The printed warning message looks fantastic. Good job by all team & special thanks to the marketing team who explained all the things & process in detail and offered the best rate too
Adan, Newcastle
( South Africa)