Uncover The Difference Between Higher and Lower Density of Plastic Garbage Bags
The first thing that hits everyone's mind while selecting a garbage bag is its low cost, which is its biggest benefit. Safety and hygiene
How Advantageous the Flagging Tape Is for Varying Industrial Applications?
You may have caught sight of colorful tapes tied at boundaries in most of the under-construction sites and buildings. This geospatial equipment is known
How the Use of PP Woven Bags and BOPP Bags is Increasing?
Requirements, Applications, And Advantages of PP Woven Bags and BOPP Bags Polypropylene (PP) is a synthetic polymer used in a variety of packaging applications
You must have seen the kids toys in your house but have you noticed that this type of toy is made from HDPE sheets.
BOPP is an abbreviation of ( Biaxially Oriented Polypropylene ) BOPP bags whose production is done by lamination of a reverse-printed film into a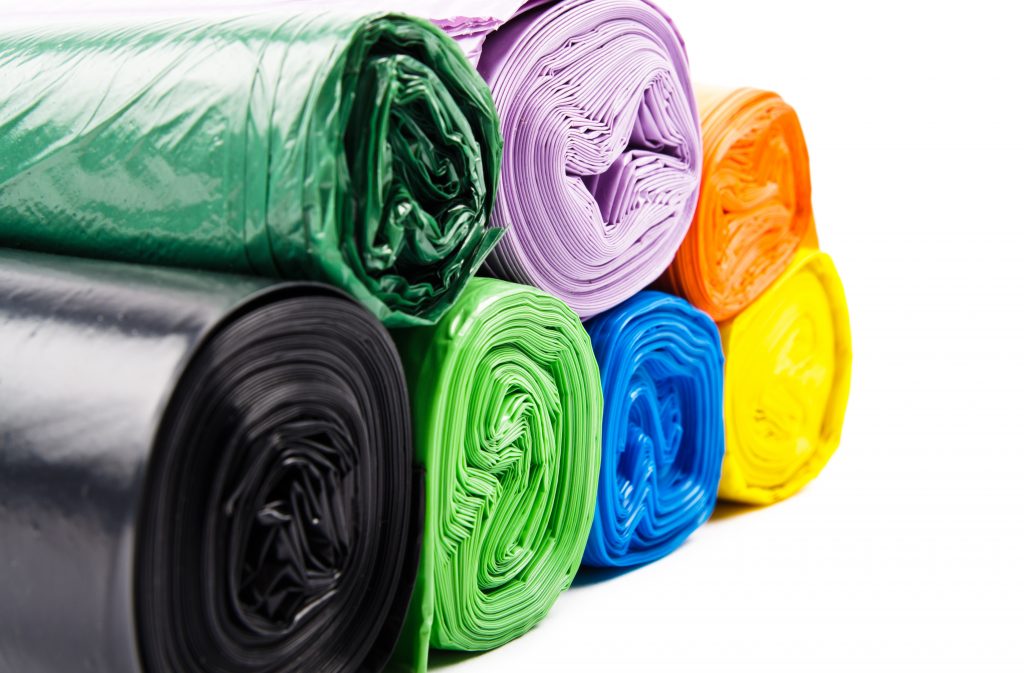 One of the most common things among every household is garbage bags.  Waste is generated almost daily in every household and it's significant to
The term FIBC bags refers to Flexible intermediate Bulk Containers and the other names of this bag include Jumbo Bags. To transport as well
When you intend to transport goods in a bulk container through the ship from one place to another, the packaging is one of the
The horticulture industry is growing rapidly. With the increase in population and health awareness, more and more people are looking for healthy vegetation. Moreover,
If you want to stop leakage from the base of your pond, makeshift swimming pool, then using a pond liner is the best and
Rock shield Mesh is considered to be a thick polyethylene mesh that is made for protecting the pipeline coatings originating from rocky backfills. It
Geotextile bags are made of permeable fabrics which are usually associated with soil and constitute the ability to separate drain, filter, protect as well
Geogrid falls in the category of polymeric material which constitutes different polymers such as polyvinyl liquor polypropylene, polyethylene etc. It is considered to be