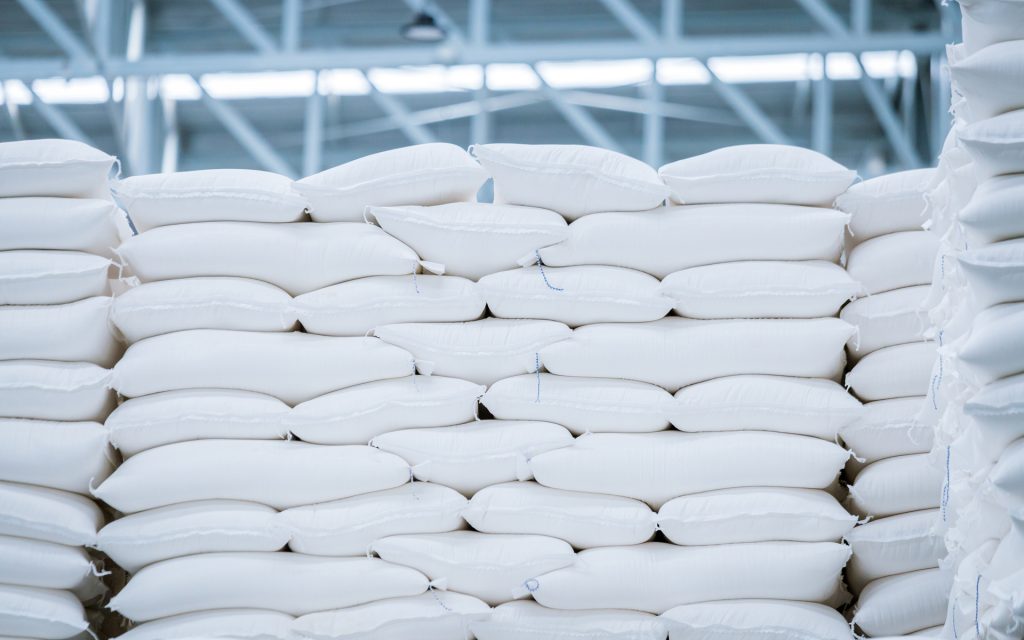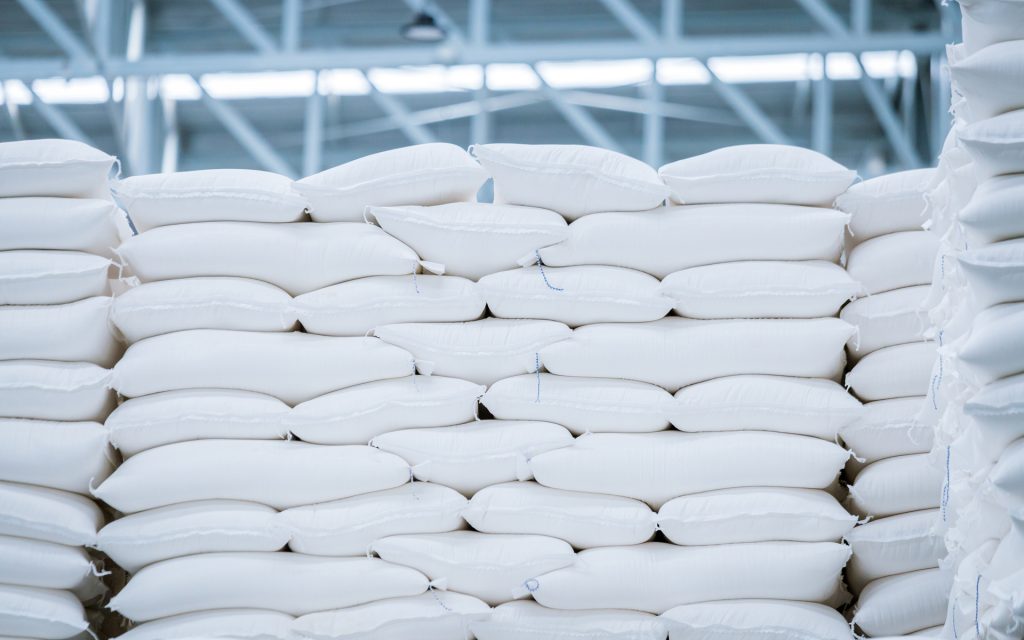 PP Woven Bags
We, Singhal Industries Pvt Ltd – PP Woven Bags Manufacturers – are one of the leading and well-known producers, exporter & supplier of PP Woven bags or PP Woven Sacks, produced with latest & advanced technology. Our polypropylene bags are manufactured with high virgin raw material. It is available in PP (polypropylene) and HDPE ( high density polyethylene).
PP woven sacks are available with and without Liner, laminated and without lamination, single and double side print, additionally available in gusseted or flat styles, various color & BOPP option too available as per customer requirement. Stored materials are safe from water, dust & humidity because of inside liner and outside lamination. Due to it's woven property, it makes the sacks breathable. No damage to bags even while filling, loading, unloading or during transportation due to its amazing features.
Polypropylene bags are highly durable, good strength, flexibility & versatile in nature because of these features it is used packing and storage of various essentials items like sugar, salt, seeds, fertilizers, grains, rice, flour, powder, pulses, spices, fruits & vegetables, as well as it is use for packing of cement, metal parts, rubber, concrete elements, polymers etc.
We, Singhal Industries very famous brand for PP Woven Bags manufacturer in our town. Our professional highly experience quality testing team always ensures that polypropylene bags are manufactured keeping in mind strict measures of quality control by following international standards to maintain the highest quality of the PP Woven Sacks and provide best service to our customers.
Singhal Industries PP Woven Bag Manufacturer have following excellent features for our bags :-
Tear & Rib Resistant
Temperature Resistant
Highly Durable
UV Stability & Corona Treatment
Flexible & Versatile in Nature
Humidity Proof
Ensure Safe Storage
Sufficient Passage of Air
Advantages of PP Woven Sacks :-
Light in Weight
Recyclable
Water & Dust Proof
Cost Effective
Easy to Handle
Easy to Clean
Wider Variety of Usage
Available in various size, shapes, pattern & color
PP woven bags manufacturer expert product team share above advantages as per their knowledge.
Applications of PP Woven Sacks :-
Packaging Industries
Cement & Chemical Industries
Fertilizer & Food Grains Industries
Sugar & Salt
Construction & Mining Industries
Building Material Industries
Fruits & Vegetables
Textile Industry
PP Woven Sacks Specifications:-

Polypropylene bags available in both form laminated or unlaminated ( coated or uncoated) as per customer requirement
Polypropylene bags available with liner or without liner as per customer requirement
BOPP option available as per requirement
Single and double side printing available as per customer requirement
Polypropylene bags available in various color & transparent option also available
It is available in hemmed, zigzap, heatcut on top of the bag
Polypropylene bags in various sizes & shapes, various storage capacity and bag weight as per customer's requirement
Singhal Industries a PP woven bags manufacturer has a team of experts who can provide you with various sizes, shape, style, colour etc of PP woven sacks to meet your unique specifications.
Reviews from Our Customers
PP woven bags supplied by Singhal are best in everything. I rely on Singhal for any plastic packaging products.
Dealing with this company for woven bags is completely hassle free and easy.
Looking for high standard woven bags? Singhal Industries is best.
Recommended for High Quality PP Woven Bags with cost effective rates and hassle free delivery from Singhal Industries.
I ordered PP woven bags for fertilizers and the lamination and printing looks fantastic, my bags are shining additionally very well stitched, overall very strong bag.
Very Cool PP Bags, Happy with quality, perfect size.