Every manufacturing unit of FIBC bags goes through some best testing techniques authorised by the United Nations. The Testing procedure of these bags is like vibration testing, top-lift testing, and stack testing. UN-certified bags are experimented with rigorously at in-house facilities at Singhal industry and laboratory before being approved as safe and useful to utilize as UN FIBC bags.
UN Certified bags are always created to keep different kinds of materials and products to ferry from one place to another. Considering the transportation and warehouse of hazardous items, bulk bags don't always fulfil the safety needs that are crucial to tackling these kinds of fabrics.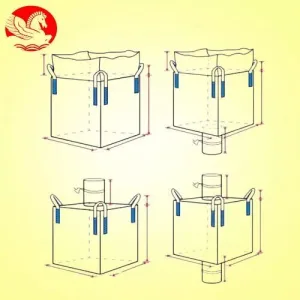 UN FIBC bags are created especially to fulfill the criteria set by the UN to keep and ferry dangerous items, every manufacturer must go through various examination procedures to be approved as UN Certified bags. Our specialists and experts are highly skilled and familiar with the necessities of the United Nations. We give our buyers in-depth information about the current specifications and choose a variety of certified bags as their solution for their items.
The UN FIBC Bags manufactured by us are also not famous in India but also stay in demand in foreign countries such as the United States, United Kingdom, United Arab Emirates, Australia, and Canada.
UN Bags are developed to haul dangerous products, and their usage is controlled by the UN Association, formally comprehended as the Orange Book.
To carry dangerous products the Woven Plastic Bag has been categorised into major four categories which are mentioned below.
13 H 1 – Woven Bags made from plastics that have coating and liner.
13 H 2 – These types of FIBC Woven bags are manufactured from plastics, which are covered and without liner.
13 H 3 – This particular type of FIBC bag is made from Woven plastics, which are UN-coated and with a liner.
13 H 4 – These categories of Woven plastic bags are available with, coated, and with liner.
UN-certified Bags are published as per the product's danger. Every UN bag must have the emblem of the United Nations talked over below, demonstrating the level of danger of that derivative.
Class 4.1: It implies self-reactive, desensitised explosives and volatile items.
Class 4.2: It suggests the fabrics can combust
Class 4.3: It demonstrates the fabrics which must not confront water
Class 5.1: It suggests that oxidizing chemicals
Class 5.2: It tells about the Organic peroxides inside
Class 6.1: It means that very poisonous materials are inside the bags.
Class 8: This reflects on the corrosive substances in the FIBC Bags
Class 9: It implies that risky articles and items are inside
Packaging group, I suggest the insignia "X," which indicates a high extent of the risk. Packaging group II exhibits the emblem "Y," which exemplifies medium hazard. Packaging group III demonstrates the character "Z," which depicts low risk.
All UN-certified bags are supposed to be trip bags even if there is no security factor of 6:1. It is unspecified in the restrictions of the UN. The security aspects do not assort the bags; they are even varied by the packaging companies one, two, and three. The protection facet of 6:1 is referred to as the FIBCs for the security of items.
Read More : – How are UN-certified FIBC bags different?
How to Choose the Right FIBC Bulk Bags for Your Business?
What is the UN Test?
Different type of tests is even applied to UN-certified bags to ascertain the prerequisites of the UN like: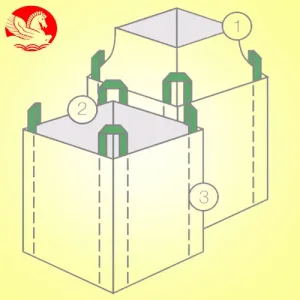 The tests according to UN regulations are Righting test, topple test, tear test, drop test, top lift test, and loading up test. Authorized manufacturing units test these before allocating the important certificates. Reports of these tests will illustrate the facts and the specifications of the FIBC bags. This certificate will work as a unique distinction to the FIbagags type and might be utilised for coating the items within the restriction of UN provisions.
Options Available For UN FIBC Bags Are:
SWL Range: 500 kg to 1500 kg
Why choose Singhal Industries as the UN FIBC Bags Supplier?
All our UN FIBC sacks for hazardous items are examined, developed, and analysed largely to deal with materials that are hazardous packaging groups 3 and 2 fabrics spoken of in the ninth lesson of "Orange Book." To determine the necessity, we require the UN category of the product to be ferried and loaded. As per the information, we can develop the UN bags to fulfill the needs of our clients.
How do we Examine our Certified Bulk Bags?
We make sure that every bag cited as UN-certified can safely hold and transport hazardous items. Each of them should go through every examination method, and you can see below every detail of the examinations.
Vibration Testing
Bags are examined through a moral vibration test for nearly 1 hour and should not have any leakage or rupture.
Drop Testing
As the name suggests drops testing, bags are dropped from certain elevations on packaging groups. There should not be a loss of any item in the bag.
Top Lift Testing
Bags are raised from the tip and should retain the virtue of the 6:1 working burden for a minimum of 5 minutes. There should not be permanent loss or any content loss.
Stack Testing
An enormous load is positioned on the bed for almost a day. The load considers almost 2x the collective permissible mass of bags that might get loaded up on the top. There should not be any erosion or content loss of sacks.
Topple Testing
The bags are overturned from a particular height depending on the packaging group. There must be no loss of items.
Righting Testing
UN-Certified FIBC bags are raised upright, and there should be no deterioration.
Tear Testing
Bags get deflated with a cutter at a 45-degree angle. This test is categorised into two parts: maintaining a livery burden with the maximum permissible burden, and the bag should stay unchanged for five minutes. In the second part, bags must maintain the virtue of a 45-degree cut discontinued for nearly five minutes. Cuts should not multiply more than 1/4th of their size.
We are leading manufacturers and suppliers of UN Certified FIBC bags that observe the Orange Book's Guidelines.
"THE ORANGE BOOK," which is better known as a book of suggestions, is delivered by the UN for FIBC bags to hold dangerous items to stave off harm to the climate and damage to the people and any item damage.
Read More : –   Advantages & Characteristics of FIBC Bags
A Mini Guide on Conductive FIBC Bags
Conclusion
Singhal Industries has been a certified bulk bag provider & manufacturer for more than 25 years. Our specialists and professionals are here to answer every query you have regarding our certified bags.