We all know that plastic bags are damaging the earth very quickly and nowadays people are doing what they can do to safeguard the climate, moreover the reusable cotton or canvas tote bags or mesh bags are also an substitute to plastic bags, ideal to take with you when you go out for grocery or vegetable shopping.
Plastic bags and plastic bottles are responsible for a large part of the trash. Data show that about one million plastic bags are which are utilizing worldwide during every minute. A million of them! What an large number, how can we decrease this huge number? Let's start with the usage of mesh bags.
Polypropylene mesh bags are very handy for packaging the different products, such as fruits and groceries.
Mesh bags are wonderful appropriate and harmless to utilize. Mesh bags can be used multiple times and they are strong, climate friendly and cost-saving. These Leno mesh bags can benefit you a lot in decreasing the usage of plastic bags. This article showcases the reasons as why we should switch to mesh bags instead of other conventional bags and the advantages of mesh bags.
Why PP Leno Mesh Bags are Useful?
PP Leno Mesh bags are very light in weight and very comfortable to carry, they are an essential option while going for a grocery shopping.  Fruits and vegetables in these sacks can be kept in the refrigerator or hung up with a drawstring.  Then organic cotton mesh bags become the greatest climate friendly option because they can be used multiple times, biodegradable and tough, easy to preserve, machine washable and easy to dry.
Benefits
When it comes to purchase fruits and vegetables, you will require a strong bag. General plastic bags are not tough when subjected to excellent pressure, particularly when the products are uneven in shape or heavy, the lowermost side of the plastic bag will probably be at hazard of ripping. This time, the mesh bags are very useful. These bags are known to be more resilient to wear and tear. In addition, mesh bags can also be utilized to carry sharp objects without being dithering. They can also carry a lot of weight, which makes them very useful when you desire to haul fruits and vegetables. Normally, fruits and vegetables can be hefty.
Eco-friendly
PP Leno Mesh bags do not finish up in dumping yards like single-use plastic bags. Plastic bags take lots of years to decay, so regardless of being in trash yard, it still poses a risk to the atmosphere. Plastic bags may seem slight and light sufficient to have no impression on the climate, but the manufacturing of plastic bags takes a lot of energy and many resources are not renewable.
So when you utilize reusable bags, you're actually helping in decreasing energy usage. Every time we purchase groceries and fruits, we use small plastic bags from supermarkets, but this normally causes waste and pollution in large quantities, if you utilize net bags every time while you go for shopping, day by day, you will make a great contribution to the climate, thanks to your selection, decreasing the waste produced, while decreasing plastic in dump yards and oceans.
Small Space Occupation
PP Leno Mesh bags delivers the most flexibility in keeping products in original quality during transportation, unlike wooden crates which can produces a lot of wasted area, and you can pack them anywhere in your refrigerator or pantry. Utilizing mesh, you can also connect mesh bags to hangers to maximize the utilization of area.
Keep Food Fresh
Plastic bags are not suitable for preserving food because they do not inhale and can leak toxic plastics into the food. Mesh bags do not have this kind of issue problem; the food can be fully open to air and maintain freshness.
Inappropriate management of plastic bags can cause severe harm to the climate. Therefore, climate friendly mesh bags are the best choice in comparison of plastic bags.
Reusable
The benefit of reusable mesh bags is of course "reusable". The materials utilized to manufacture mesh bags are extremely strong and take up very tiny space for storage, so they can simply be kept in your home.
More Information Related to PP Leno Mesh Bags
These bags are always manufactured from high-quality leno mesh, a distinct kind of woven mesh that is robust and tough. This brings them a perfect packaging solution for a large span of food products and other commodities, such as fruits and vegetables, flowers, animal feed, Shellfish, firewood logs & kindling, and many other categories of non-durable items.
Leno Bags also known and comprehended to as Leno Mesh Bags can be operated on a large scale for loading different Agricultural goods such as Onion, Garlic, Potato, Carrot, Ginger, Orange, Pineapple, etc. It is also comprehended as mesh bags. Leno Bags being penetrable permits the air to go through these sacks, which help us to keep the product fresh & untouched conditions.
Leno mesh bags are produced from plastic wires traversed and knotted using utilizing or knobs. They're seeing as unaffectedly prevailing and can carry a huge number of particulars. These are strangely well-known as they can be used in homes, general stores, toy stores, and dissimilar locations.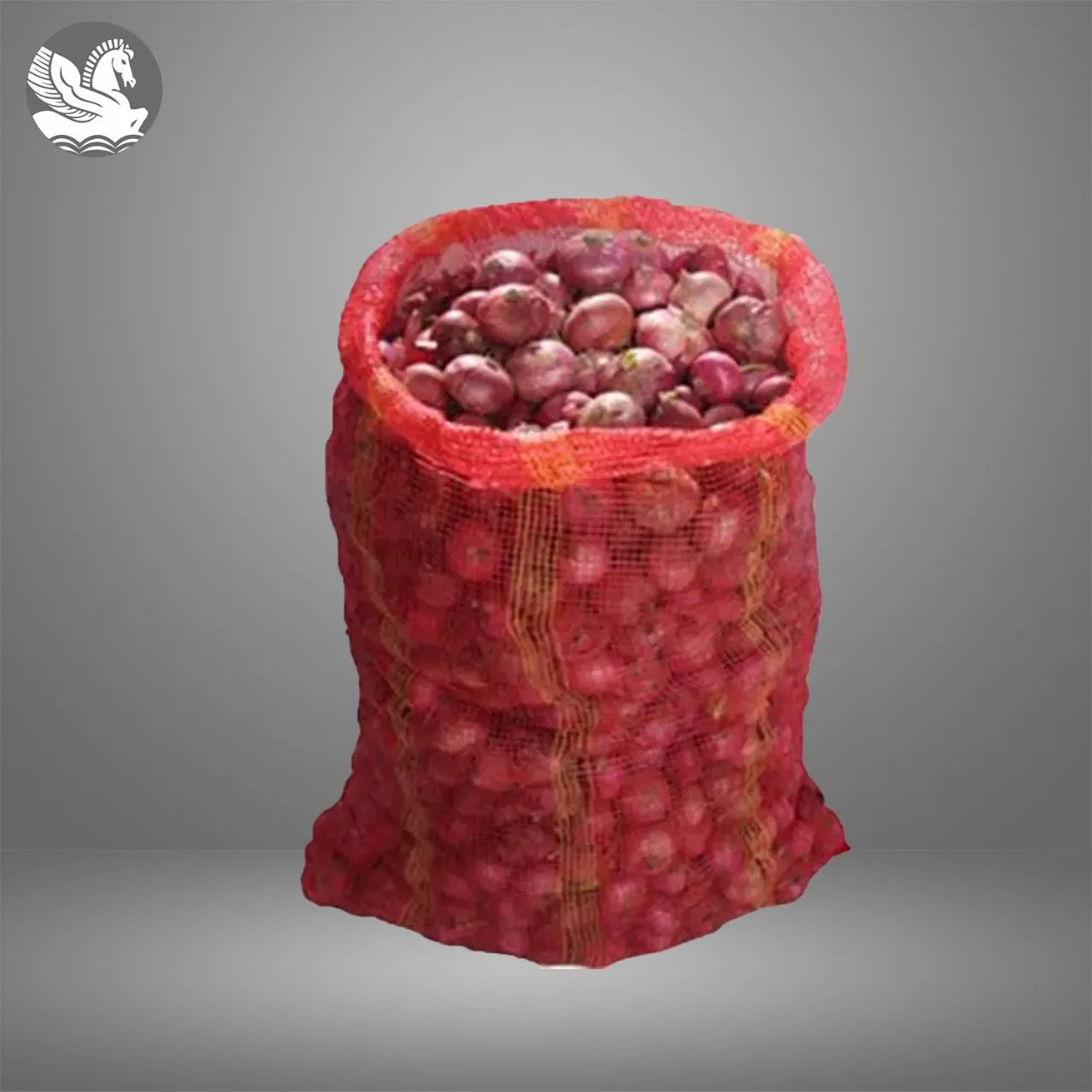 With their low weight factor and cost-effective characteristics, they offer a excellent packaging alternate to other kind of materials. These leno mesh bags or mesh leno bags can be manufactured with or without a drawstring. The string is manufactured of braided flat tape. Singhal Industries frequently emphasis on the particular necessities of consumers and delivers quality items. Apart from this, Singhal Industry also offers on-time delivery of these leno mesh bags at appropriate prices so that the Customer feel satisfied after every time they purchase bags from us.
These plastic PP Leno mesh bags Manufacturer are easily available in various configurations that fulfill the exact needs of clients in the most promising probable method.
Conclusion
If you want to store and transport veggies and fruits in those type of sacks so that your products remain fresh and good in quality and also you don't want to pay more for it then Leno Mesh bags are perfect choice for you. Singhal Industries is having a rich experience in manufacturing these types of bags as we have a team of industry experts. We understand as what our customer expect from us that is why we always deliver the quality products to them. Whenever you need Mesh bag or any kind of bag then you should contact us.
Useful Articles Link 
PP Leno Mesh Bags- The Extraordinary Bag for Vegetables & Fruits
PP Leno Mesh Bags- Very Reasonable Bags to Store & Transport Goods