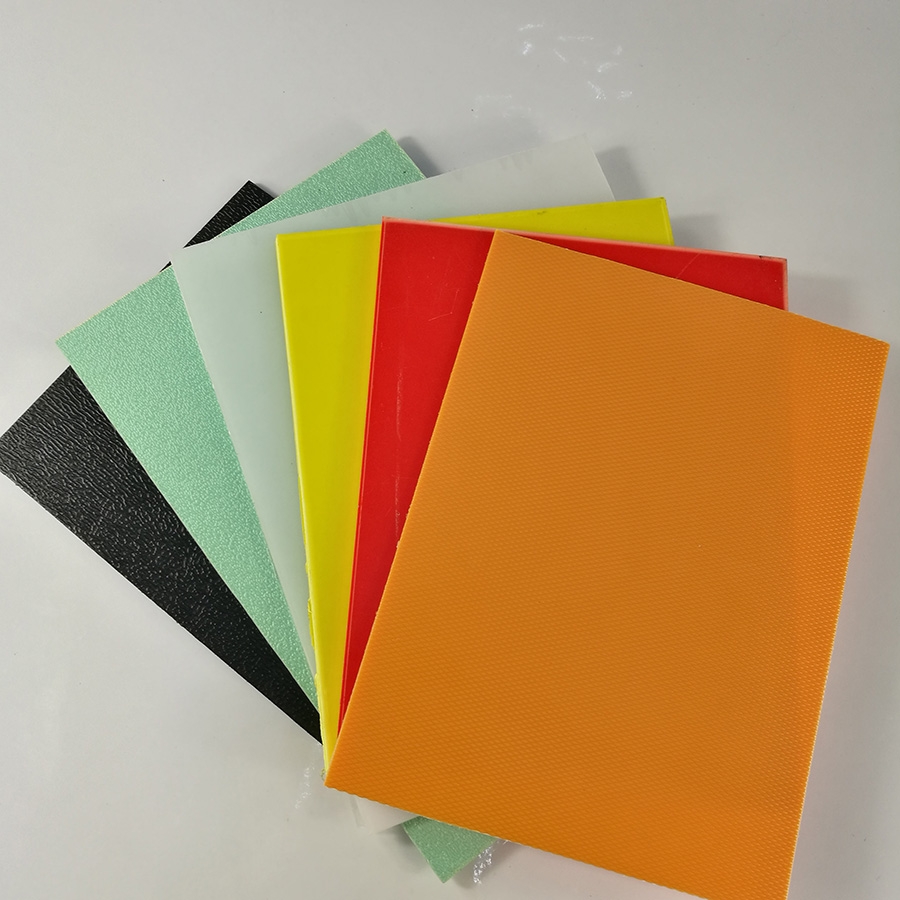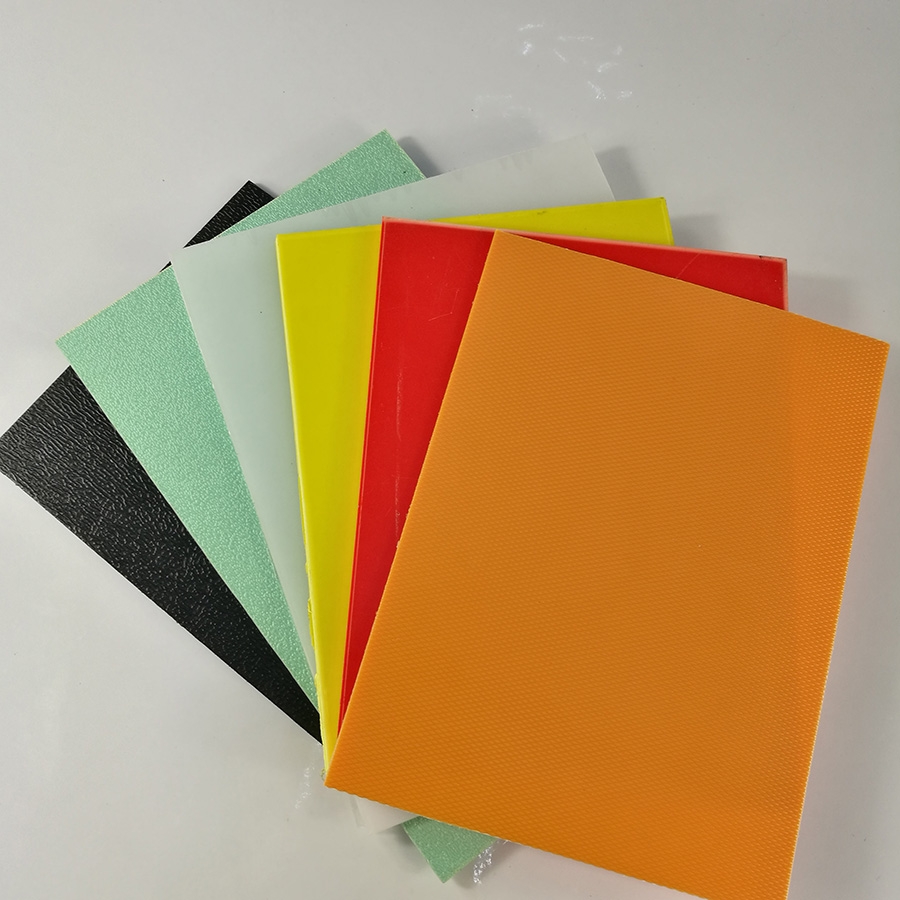 Hdpe Sheets
We, Singhal Industries Pvt Ltd, are one of the leading manufacturers and exporters of premium quality, highly durable and cost-efficient HDPE Sheets in India. As our manufactured HDPE Sheets are non-poisonous, they are used in a variety of applications in different industries such as food industry, textile, luggage, packaging, automotive industry, etc.
We HDPE sheet manufacturer in India specialize in manufacturing premium grade HDPE sheets that have a huge demand in the market. Our principal purpose is to serve the clients with our best output. So, we manufacture sheets having different sizes and thickness based on our client's requirements.
Also, we provide customized HDPE Sheets in different colors, as per the needs and requirements of our clients. Our plastic sheets are resistant to shock, abrasion, impact, temperature, etc. At the same time, we work on the durability of the sheets that are essential in various industries. We employ excellent technical mechanisms to attain superior quality of products and while fabricating HDPE sheets, our team of professionals concentrates on its significant features.
Our manufactured HDPE Plastic sheets carry the following key features:
Having excellent Shock & Impact resistance capacity
Can withstand high impact shock applications, without cracking as are good shock absorbers
Having good Corrosion & Chemical Resistant capacity. Can tolerate acids, alkalis and chemicals
Low Moisture Absorption – Can absorb moisture quickly as they are resistant to odor, stain, moisture, etc
Installation – very easy to install
Durability: The sheets have exceptional durable capacity
Toxic-Free – Our manufactured HDPE Sheets are non-poisonous, hence are preferred by many food industries
Possess excellent processing, electrical and welding properties
Resistant to mold, rust, temperature and can withstand extreme weather conditions
Scratch proof and very easy to clean surface
As per our experience as an HDPE Sheet manufacturer we shared above features which helps our customers to know the quality of our products.
Following are the advantages from HDPE Sheet Manufacturer in India:-
Malleability: HDPE is easily moulded and can be implemented into any shape or design.
Resistance: Having high chemical and impact resistance capability, and also resistant to inspects, rotting, and mold
Weather ability: Can withstand some of the most extreme weather conditions, hence is often used for outdoor applications
Life-Span: as the sheets are of high impact, chemical resistant and weather resistance, it can outlast traditional materials
Durability: HDPE plastic Sheets have good and long lasting durability due to its outstanding properties as are high weight, chemical & weather proof
Sustainability: HDPE plastic sheets are 100% recyclable, which is why many recycled plastic products contain HDPE in it
As per our experience as an HDPE Sheet manufacturer we shared above advantages which helps our clients to know the quality of our products.
Our manufactured HDPE Plastic Sheets in India are used in various industries due to their attractive features. Some of the uses are:
Chemical flooring
Transport containers
Geo-thermal applications
Industrial floor lining
Spinning cans and packaging
Corrosion protection for pipelines
Lining jobsThus, the some of the major industries that use our manufactured HDPE plastic sheets are Textile industry, Food industry, Fishing industry, Chemical, and Automotive industry.
Following are the specification of HDPE Plastic Sheets from HDPE Sheet Manufacturer:-
Color: Based on the requirements of clients, we customize the HDPE sheet to achieve specific colors. The standard colors of HDPE sheets are black and white. Other popular colors include Beige, Green, Burgundy, Red, Yellow, and Grey. Colored HDPE sheet have matte finishing on both sides.
Finishing: We provide superior finishing to the HDPE Sheet that make them useful for various applications. For colored HDPE sheet, both sides have matte textures or glossy surface. Based on the requirements of clients, we provide both soft matte texture and dense matte textures. For soft matte textures, the range varies from .015" to .055", and for heavy matte textures, the range varies from .075" - .090". We also provide glossy finishing to the HDPE sheet.
UV Stabilization: As HDPE sheet have weak resistance to UV, we add the best weathering stabilizer to make the HDPE sheets, UV stabilized.
Size: As per the needs of clients and applications, we manufacture HDPE sheets of different thicknesses and lengths. The standard size of HDPE sheet is 48 x 96 inches. For the thickness of 1-5 mm, the standard size of HDPE sheets for industrial applications is 48 x 96 inches, 40x 80 inches.
Material: Based on the requirements of clients, we design the sheets using the right material. Sometimes, we use Polyethylene (PE) or Low-Density Polyethylene (LDPE) materials for fabrication based on the clients' needs. In most cases, we prefer HDPE material for manufacturing sheets due to its excellent properties.
Having said that, we have a team of experts who can provide you with all sizes of hdpe polythene sheet to meet your unique specifications. We HDPE Sheet manufacturer make HDPE plastic sheets in different size, thickness & colors as per customer's requirement. Our experienced quality team ensures that the sheets are manufactured keeping in mind strict quality control measurement's as per international standards.
Reviews from Our Customers
One of the best professional company – Singhal Industries Private Limited for HDPE Sheets. I recommended them for everything.
Singhal Industries supplied perfect HDPE sheets which I want. I recommend them for their high quality and quick services.
Nice Vendor, Excellent communication, price very reasonable, Will buy again soon.