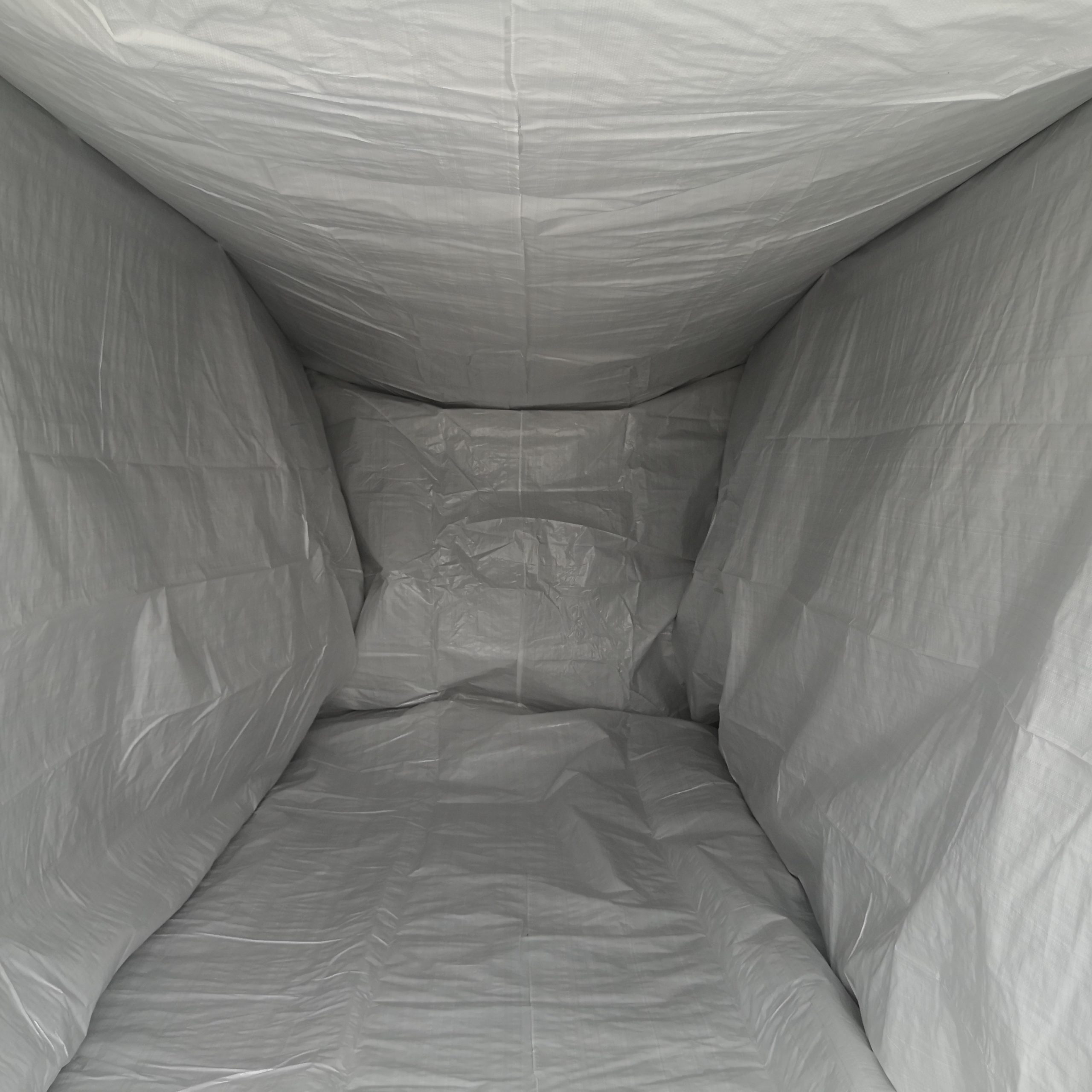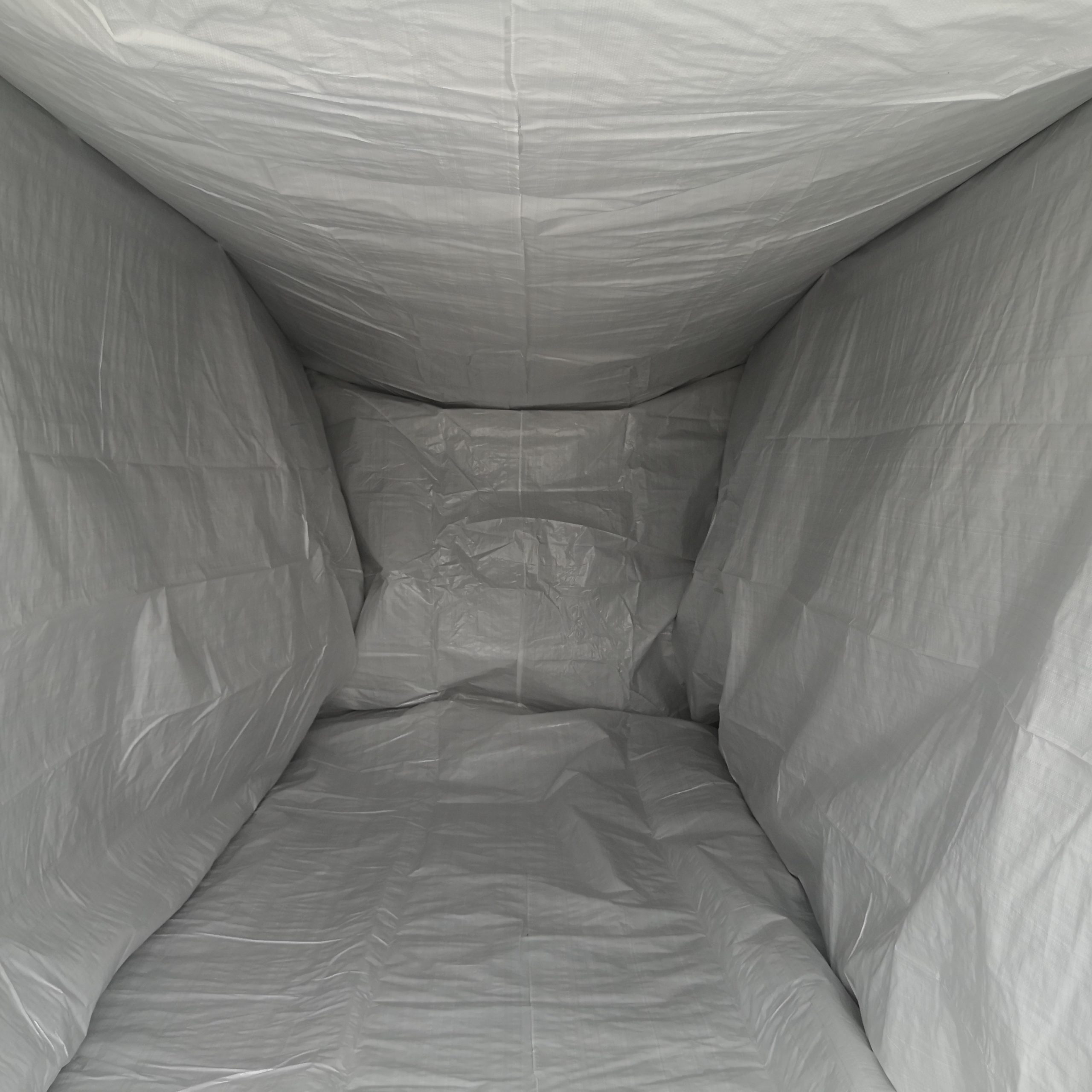 Container Liners
We, Singhal Industries Pvt Ltd, are one of the leading manufacturers and exporters of bulk packaging material, offering premium quality, highly durable and cost-efficient Container Liners. Our Container Liners reduce transport risks, safeguards your shipments from damages and also protects your shipment from extreme weather conditions. These Container Liners are suitable for all types of dry containers.
What is a Container Liner?
Container Liners are essential and economical packaging solutions for bulk shipment of goods / material, ensuring complete safety without any risk of damage. The purpose of Container liners is that, when the goods are being transported from one geographical location to another, it is natural that the goods may come in contact with contaminators like water, oil, dust, soil, air etc, which can degrade the quality of the product.
With little or excessive contamination, the goods may become unfit for use and it may be declared unfit by concerned governmental bodies. If the goods do not conform to the quality standards set by concerned governments of the destination country, then the transported goods may get rejected by the authorities. To avoid such situations, dry bulk Container Liners are being used as a protective layer against contaminators. Container Liners also ensures hygienic shipments of your product in the most efficient way. It makes your shipment easier, time-saving, and affordable. Container liners are the best choice to transport products such as medicines, chemicals, fuels, minerals, vegetables, fertilizers, powder, seeds, food items, etc.
Container Liners are the best fit for bulk logistic industry as they have good flexibility, easy storing options, and superior quality. It saves manual handling expenses and prevent cross-contamination of the product. Container liners insulate the shipment completely to avoid radiation of heat and temperature variations. It also minimizes the cleaning cost of the dry container.
Also known as:
Shipping Liners
Sea bulk Liners
Sea Land Container Liners
Dry Bulk Container Liners
Our superior quality and sturdy Container Liners occupy the following key features:
Containers Liners manufactured by us are very well coated to enhance good durability and strength
Manufactured using the highest isolation grade
Sealing out moisture, water, and external weather conditions
Also reducing the shipping costs and facilitating easy installations
Having a wide range of standard as well as custom made Container Liners
Attached with strong bungees, hooks, and strapping tools to ensure smooth installation, loading and unloading
Providing complete leak protection and reducing the chances of container washout
Having well-versed form-fitted package design solution enhancing complete safety of your products
It provides saving on handling and packing costs
It layers up the protection factor of your products
It has an incredible loading percentage and is unbelievably lightweight
It eliminates your packing waste, cargo spillage, and difficult handling conditions
It provides easy loading, discharge, and unloading functions saving your time, money, and labour cost
It is chemical resistance, oxygen barrier, and having anti-static properties
It provides an enclosed chamber to ensure safe shipment of your high-value products
Our container liners are used by various industries due to its extensive application range. It is used in chemical industries, roll-off containers, dumpsters, gaylords, etc. also used to ship and store dry bulk products including:
Food products
Petrochemicals
Chemicals
Agricultural products
Minerals
Soda ash
Grains
Urea and fertilizers
Silica
Available in different lengths and thickness
Clear or black design
Coated or uncoated liner options
5'-12' sidewall height options
Pneumatic, conveyor, and gravimetric container liners
Storage capacity: Customisable
Made of woven fabric or extruded film
Dimensions available suiting 20ft, 30ft and 40ft
May have discharge spout if required
Our company has a team of experts who can provide you with all sizes of Container Liners to meet your unique specifications. Our Container Liner are manufactured using different grades of materials, including Polypropylene and Polyethylene and are also coated with PE Film to protect your goods from contamination. We offer customizable Container Liners to ease your shipment loading and unloading functions.
Reviews from Our Customers
There are no reviews yet. Be the first one to write one.