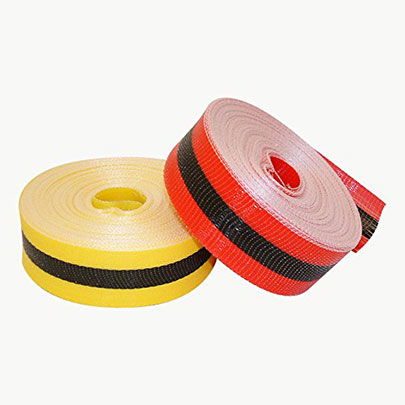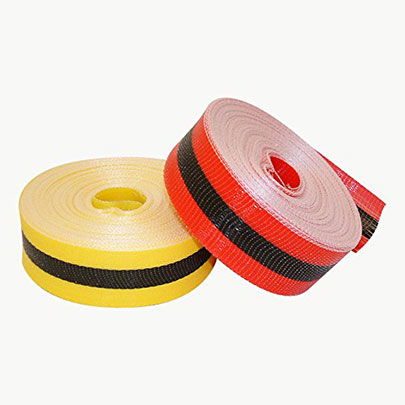 Woven Barricade Tape
Singhal Industries Pvt. Ltd barricade tape manufacturer well-known brand for manufacturing & exporting Woven Barricade Tape. It is also knowns as Roll Flagging Tape, Barrier Tape, Safety Barricade Tape. It is generally bright color, non-adhesive tape & provides highly visibility at temporary or permanent restricted areas. These tapes are used to alert/ warn or draw attention to people for danger at restricted areas & to avoid any accident or injury.
This barrier tape made from a thick woven polypropylene weave which can withstand high winds or withstand any type of weather or temperature hot or cold. Due to its excellent characteristics like high visibility, high tensile strength, durability, weather resistant, long lasting marking solution & reusable feature it is much in demand in many applications like construction job sites, forestry, mining etc.
As this safety barricade tape is very strong, durable & reusable so it saves the cost & economical way to restrict, mark, alert, identify and protect workers or any human being from hazardous areas or restricted areas. This non adhesive barrier tape works as an instant barrier to the restricted zone. As this woven barricade tape having bright color and high visual effect, it gives on-the-spot attention of potential danger to anyone.
This woven barricade tape can be tie, untie easily & can use re-used too. It is generally used for, marking solution for off-limits areas, road repairs, hazardous areas, property lines, raising awareness of restricted zones, cordon pedestrian traffic, accidents, construction job sites etc., and provides safety and awareness to peoples.
Caution – Do Not Enter, Danger – Do Not Enter are the two very well-known printed barricade tapes & very much in demand in market, but Singhal Industries Pvt. Ltd. do manufacture many customized printed barricade tapes to fit our client's needs, which can help to increase safety awareness & avoid unnecessary accident or injuries.
Our professional highly experience quality testing team very much ensures that Woven Barricade Tape are manufactured with strict measures of quality control by following international standards to maintain the highest quality of the tape & provide best service to our customers.
Following are the features shared by Barricade Tape Manufacturer :-
Chemical & Weather Resistant
Can be use for both internally or externally
High strength & superior quality
High Tensile Strength Plastic
High-visibility
Highly durable
High Tear Strength
Strong performance in any weather
Rolls available in handy cardboard dispenser carton
Resistant to moisture & humidity
Our barricade tape manufacturer team with their huge experience in production & research prepared above list of features.
Following are the advantages shared by Barricade Tape Manufacturer :-
Easy to use & reusable barricade tape
Made for use over and over again
Non-adhesive & lightweight
Unbreakable
Long lasting marking solution for hazardous areas
Following are the applications shared by Barricade Tape Manufacturer :-
Construction Job sites
Forestry
Hardware & unities
Oil Exploration
Nursery
Mining
Dangerous & Hazardous Areas
Temporary & Permanent Restricted Areas
Professionals in law enforcement
Events
Safety
Following are the specification shared by Barricade Tape Manufacturer :-
Color – Red & White, Yellow & Black, White & Green. Other color available as per requirement of clients
Size - 75mm x 500m or as per requirement
Length – 200 ft or as per requirement
Width – 2 inch or as per requirement
Thickness - 2mil, 2.5mil, 3mil, 4mil and 6mil or as per requirement
Material – Virgin PE
Backing/Carrier - woven polypropylene (PP) film
Adhesive - N/A
Private labelling & barcoding or Company logo facilities also available as per requirement
Reviews from Our Customers
Barricade Tapes produced by Singhal Team is very high quality. They are best in Industry.
I recommend Singhal Industries Pvt. Ltd. for their ethics and great services. Barricade tapes produced by them are best in quality and delivery is easy and fast.
Wonderful….Prompt and Polite response !!! Very professional business policy….
Good Material, good print at both side, looks cool…..
Finally barricade tape from Singhal Industries worked fine for my purpose, will come back again soon.