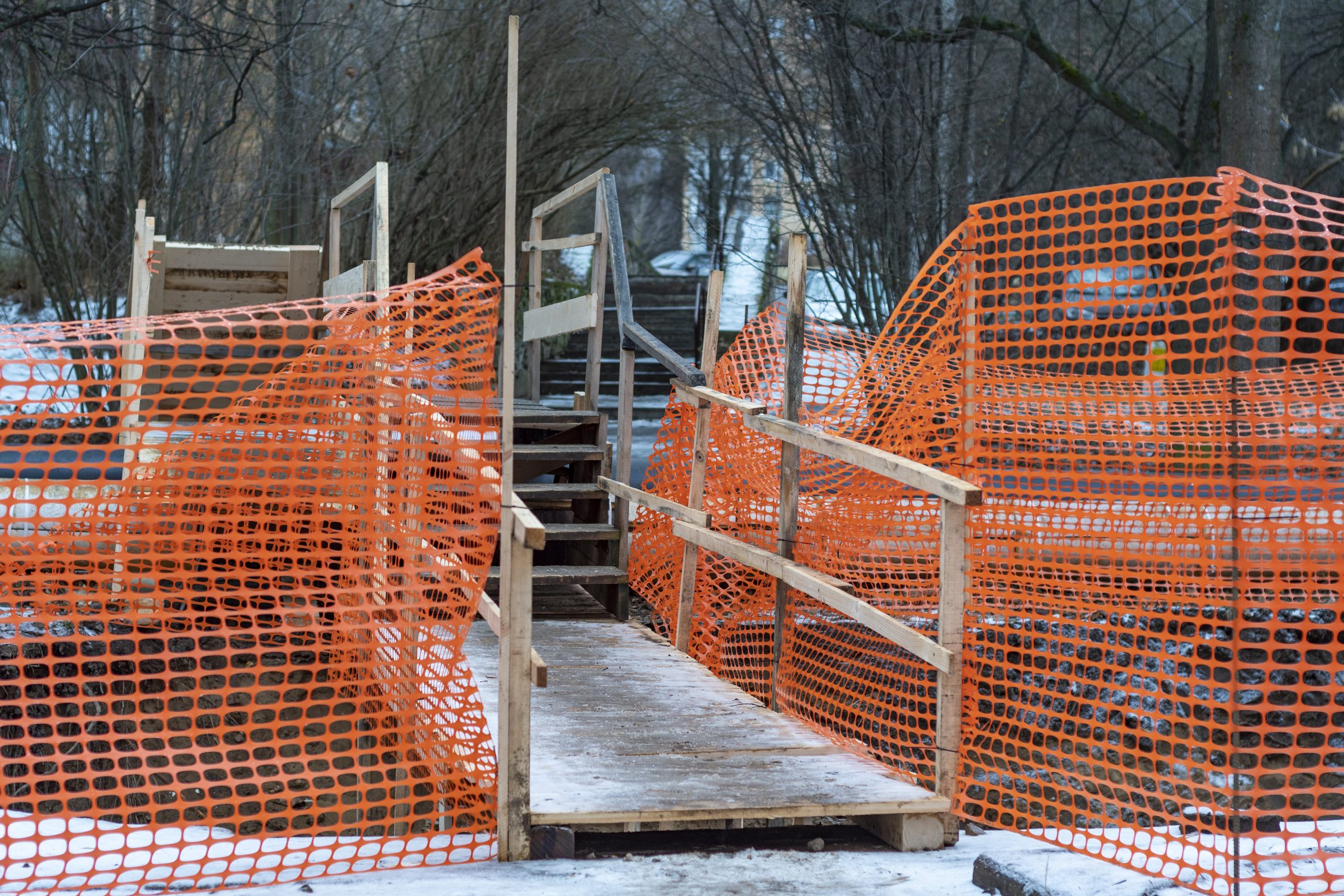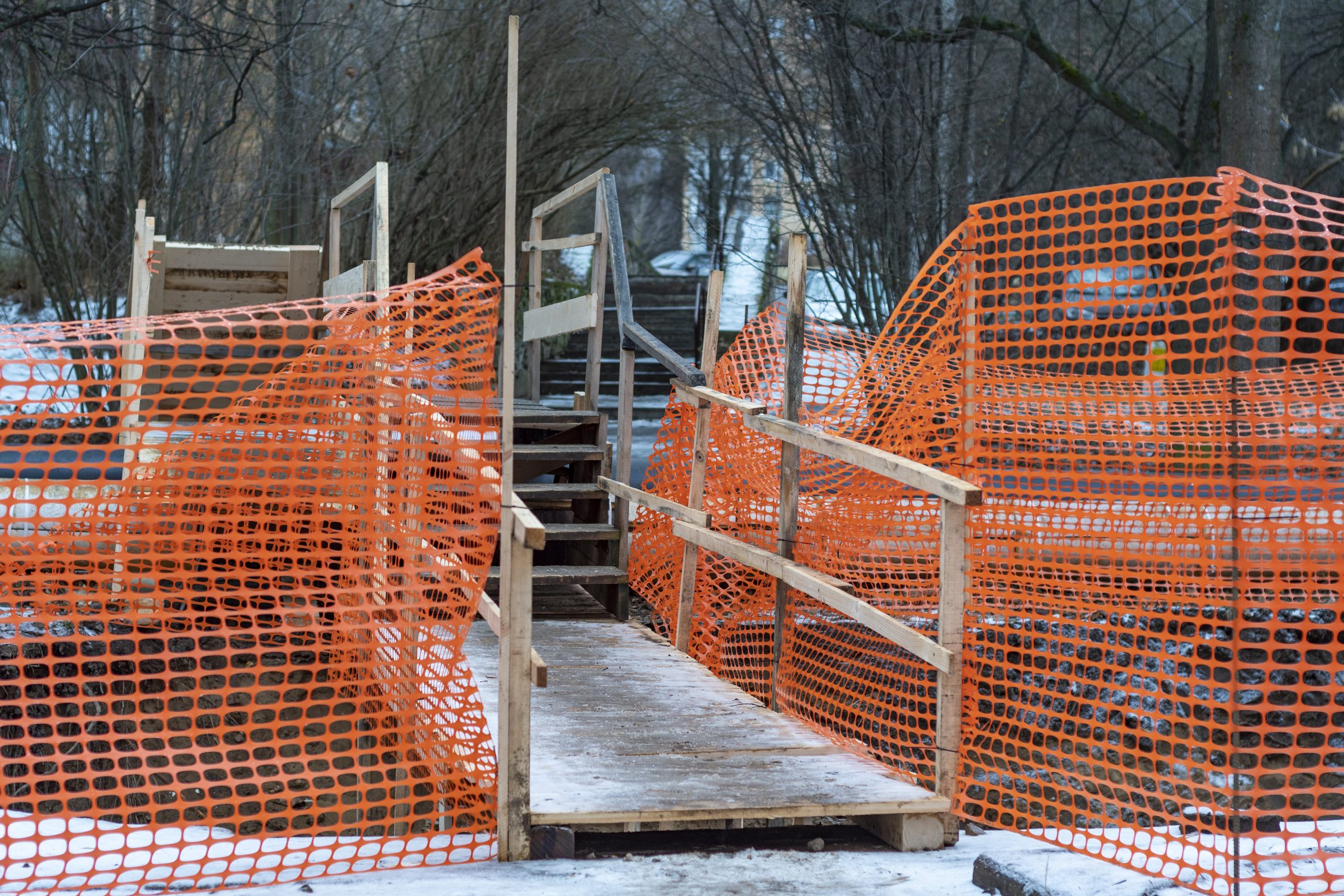 Underground Warning Mesh
We, Singhal Industries Pvt Ltd are one of the leading well-known manufacturers of Underground Warning Mesh. They are also called detectable warning mesh, caution detectable mesh, detect mesh, detectable tape, etc. We manufacture Polyethylene (PE) warning mesh made from homopolymer polypropylene/polyethylene. Our manufactured warning mesh includes aluminium foil or detectable SS wire which is printed with warning message, highlighting the existence of underground pipes and cables.
PE warning mesh are available in various colour with written warning message between the mesh strip, which safeguard the buried cables during excavation. Warning mesh is a coloured polypropylene/polyethylene mesh for marking and detecting buried service lines such as electricity cables, gas and oil pipelines, water pipelines, sewers, fibre optic cables, telecommunication, etc. Underground warning mesh is installed mid-way between the buried utility and the surface, so that construction diggers get an alert signal that further there are buried cables or pipelines underground. The underground warning mesh also gives an additional benefit such that, the SS wires that pass from the length of the mesh can be detected in advance for any construction diggers using CAT or Genny. It is available in two designs i.e. detectable warning mesh and non-detectable warning mesh. It can be used along with underground warning tape tiles, cable protection covers and warning tapes too.
Singhal industries manufacture customize warning mesh in various size, colour, text, language, company logos, etc. as per customer's requirement. For damage free and safer storage, we pack products in woven polythene bags.
Our professional quality control team always ensures that underground warning mesh are manufactured with zero defect and following strict international quality standards, so that we can maintain the highest quality of product and service to our customers.
Manufactured from homopolymer polypropylene/ polyethylene plastic mesh
Packed in woven sack bag, ensuring safety, protection and damage free transportation
Available in detectable warning mesh and non-detectable warning mesh
High-strength coloured rot-resistant
Lead free pigments
Highly resistant and solvent based Ink
Highly resistant against alkali and acid
Compliant to recognised standards like EN 12613 etc
Alert warning message for construction excavator and diggers
Highly resistant to impact
Possess outstanding chemical resistance
UV Resistant
Complete scratch proof
Cost effective
Minimize the time consumed for searching buried pipes or cables
Stop unnecessary injuries
Our underground warning mesh are available in many colours for various applications and we have a wide range of customers belonging to different industries. And depending upon their respective industry warning mesh are manufactured in different colours such as blue colour for water pipeline, yellow for gas pipelines, red for electric cables, green for telecom and fibre optic cables, orange for sewer pipelines.
Gas and water pipelines
Sewer pipelines
Fibre optic cables
Telecommunications cables
Electric cables
Construction sites
Sport lanes
Poultry netting
Events
Width : Between 300mm to 1200mm
Length : 25,50 or 100 meters
Colours : Various colour available like red, yellow, green, orange etc
Material : PP/HDPE/LLDPE
Thickness : 100 microns to 2mm
Supply : In Roll Forms
Available in premium as well as economy micron grades
Our company has a team of experts who can provide you with various sizes, shape, style, colour of PP Multifilament Yarn to meet your unique specifications.
Reviews from Our Customers
Prompt delivery plus good response and yes our clients whom we supply these this Cable Protection Warning Mesh has provided us bulk order for their Telecommunications cables and Fiber optic cables requirements.
Highly trustworthy and customer satisfactory Thumbs up!!!!
I have been having very long term and amazing experience with singhal industries, well in-short I will say just one word Excellent job and Reliable Company.
My First Order and this is my response – Best Quality and genuine people to Trade in Business.